We get quite a few calls each week from folks wanting to build a barndominium.  We have over 20 years in the field and have seen a lot of different scenarios.  Before the latest barn home trends became mainstream, we helped design shops with a 'living space' added on.  Today's concept of barn living is much more sophisticated and people are looking for a home with a shop attached.  Here we share insights, and maybe clear up a few  misconceptions about barndominiums.
Barndominiums are just rustic houses.
Barndominiums are homes that have a shop, barn or garage attached.
The term was popularized by Chip and Joanna Gaines in one of their Fixer Upper episodes and is commonly used in Texas and surrounding states.  Per Wikipedia, a "Barndominium is a neologistic, portmanteau of barn and condominium with multiple meanings." (You learn something new every day!) According to a 1989 New York Times article, a Connecticut housing development "combine(d) building lots or houses with barns, stalls and trails, a mixture that has led one developer (Karl Nilsen) to coin the term "barndominium."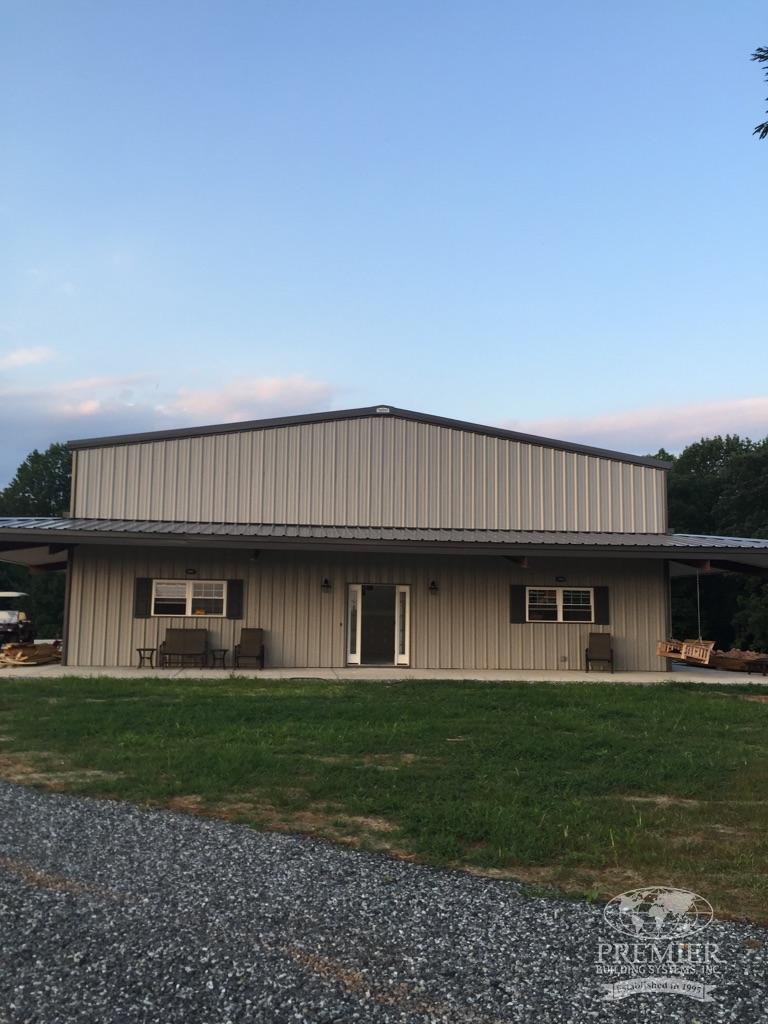 "One definition refers to a type of steel building. This usage refers to a non-traditional structure, with a steel frame and sheet metal siding, originally designed as a storage building or barn structure that has been re-purposed by the addition of living areas to previously open space. This type of building is typically built on an existing property or multi-acre home-site and the structure often acts as a dual purpose living and shop or work and storage areas large enough for things as large as boats and recreational vehicles."
The average cost of a barndominium is less than a regular stick-built house.
If you just want a basic shell, erected on a slab, you can find prices as low as $20-$25 a square foot.  So the cost of a 40 x 60 barn home is just $60,000.  But you probably want some added features, like a kitchen, a few bedrooms and bath.  That's where the numbers can go anywhere.  You can find builders who will charge you $100+ a sq. ft. for a complete buildout. This would include the building itself, high-grade finishes, and the slab.  If you're interested in custom cabinets and marble counter-tops, you can expect to see that reflected in the finished cost.  The truth is, it depends.   If you're willing to do a lot of the work yourself, perhaps over time, you can save a lot of money going with a clear-span steel building.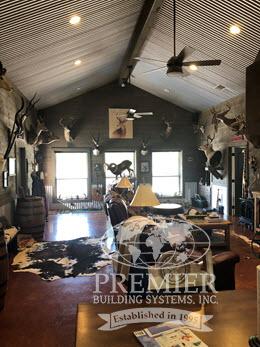 Financing a barndominium or barn home is just like getting a regular mortgage.
Financing a barndominium is a little different than getting a conventional mortgage.  With a conventional mortgage, the house acts as collateral for the loan; and with proper income and credit, you can usually get approved for a reasonable loan amount.  A loan for constructing a barn home, however, means the bank must give you the money before the "collateral" is built.
That said, farm credit lenders and local credit unions are the best source for a loan.  And if you have a relationship with a local bank, all the better. To improve your chances for approval, be sure and bring your building plans and actual contractor costs from quotes or bids.  We rely on experts in the field and other barndominium owners found in Barndominium Living on Facebook.  Join this group to find resources in your area.
Barndominiums are boxy and industrial looking.
All it takes is a quick journey through Google images to see that barn homes do not have to be lackluster or look like a big box.  Just by adding a decent roof pitch and porch here and there can make the world of difference in the aesthetics of your home.  Here are a few images from our Gallery that were finished after the shell was completed.  They turned out amazing for our customers and we are happy to have been a part of making their dreams come true.