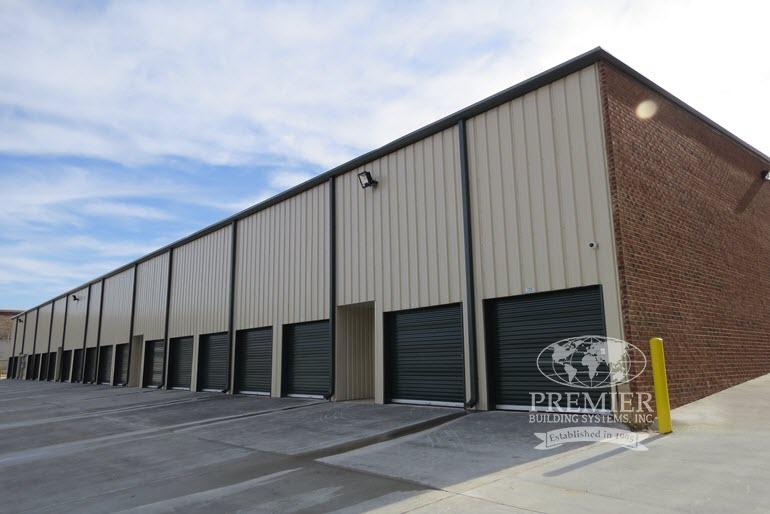 Mini Storage Facility

Buford, Georgia

42,000+ Square Feet

191 units
Premier Storage has several locations in Georgia.  Their newest is a beautiful climate-controlled steel self storage building in Buford with hallway systems and brick finishes.  This 2-story mini storage building has drive up entrances on both the first and second floor made possible by a sloping grade and precision in site planning and building engineering and design.
With over 190 separate units, some as large as 20′ x 20′, Premier is ready to facilitate the storage needs of the growing area.  Premier will serve Buford as well as the surrounding communities, including Flowery Branch, the Friendship Road Corridor, Braselton, and Hoschton.
Premier Buildings worked with Premier Storage to design and build this large self storage facility so that the finished product had the right number of units and the right configuration for the market.
Click to Enlarge Images.  Walls: Light Stone  ::  Doors: Fern Green