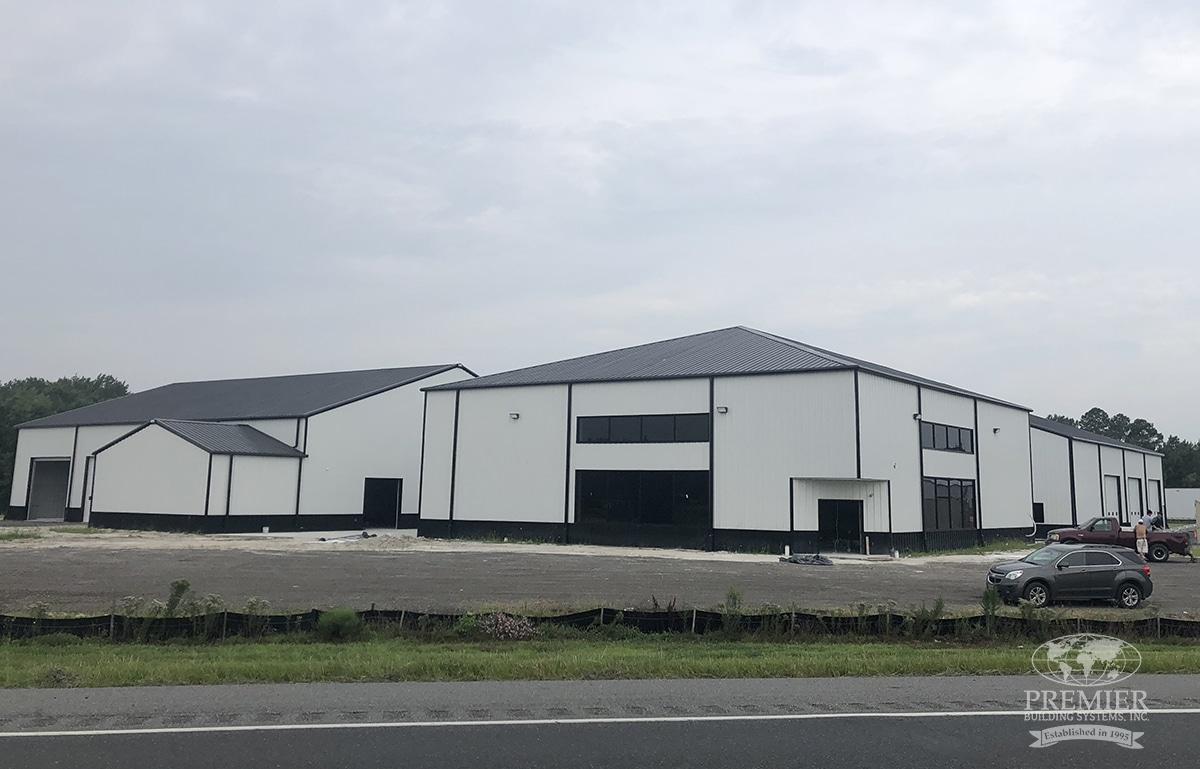 Metal Shop

Delmar, Deleware

23,000+ Square Feet
The Metal Shop campus in Delmar boasts several steel buildings that house their showroom, garages, retail space and offices.  It is home to Flyin' Ryan and the Saigon Shaker from the Monster Jam® series.
Premier is proud to have worked with the owners and family to make their dream a reality.
The Metal Shop buildings involved a number of engineering challenges.  You can see how unique the inside roofing configuration is in the images below.