Barndominium Building Systems
Custom Prefab Barndominum Kits
One of the best features of a barndominium, or barn home, is the possibility of open-concept living throughout the entire structure, allowing for today's open concept living desires to be achieved much easier than in traditional construction. In a barndominium there are no interior support posts, allowing you to have clear sight-lines from the kitchen to the living room. Add to this the finish possibilities, and you have the making of a great family home, lakefront retreat, or hunting lodge from using our custom prefab barndominium systems.
Why Should I Choose a Barndominium?
Some of the benefits to building a barndominium home, or other similar space, with one of our steel building kits are:
Clear-span design
Stronger than wood
Resistant to fire
Termite/pest resistant
Lasts a lifetime
Sustainable
However, these are only a few of the benefits you receive from living in this type of structure. Read more insights and learn more benefits on our blog.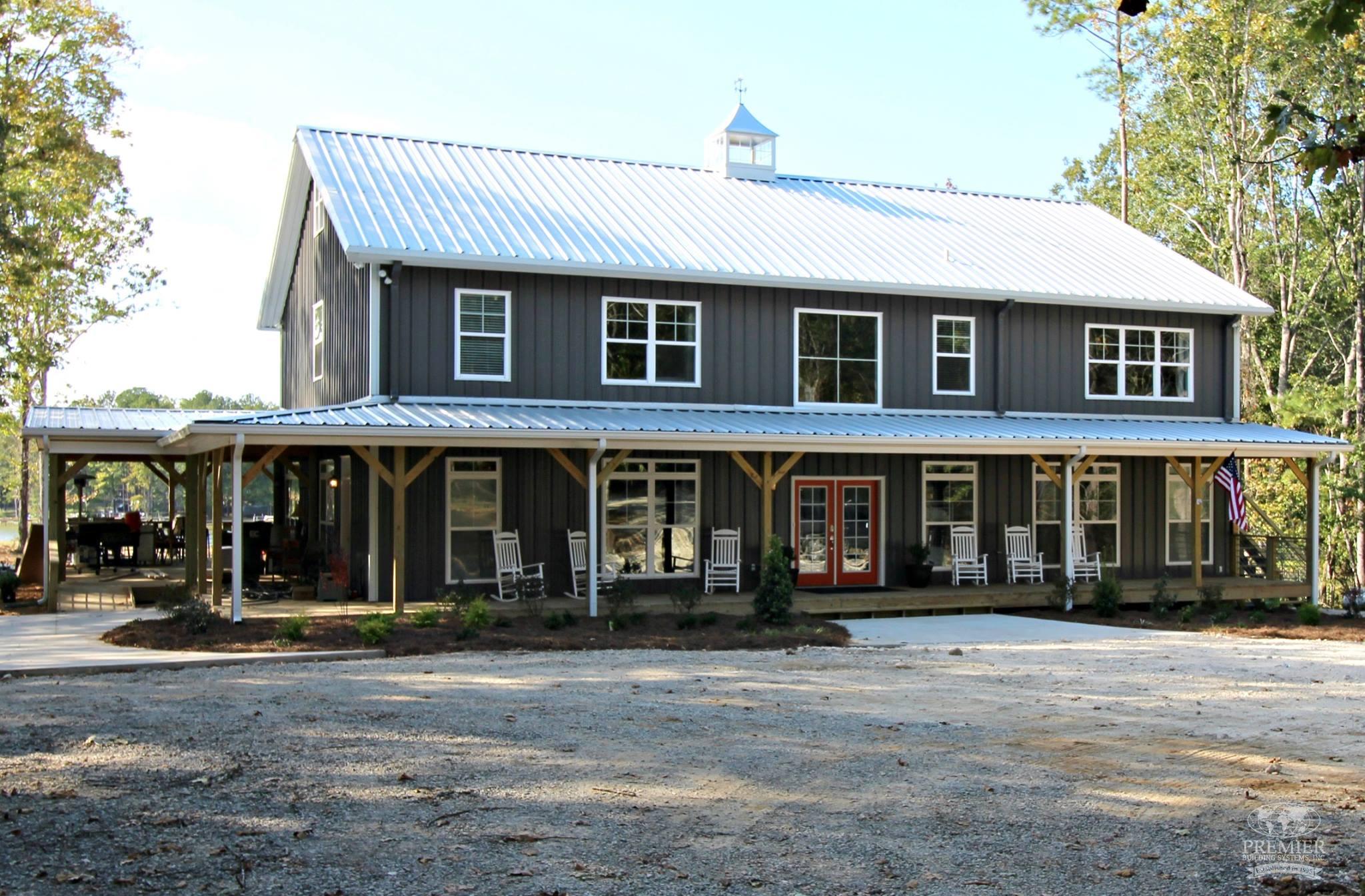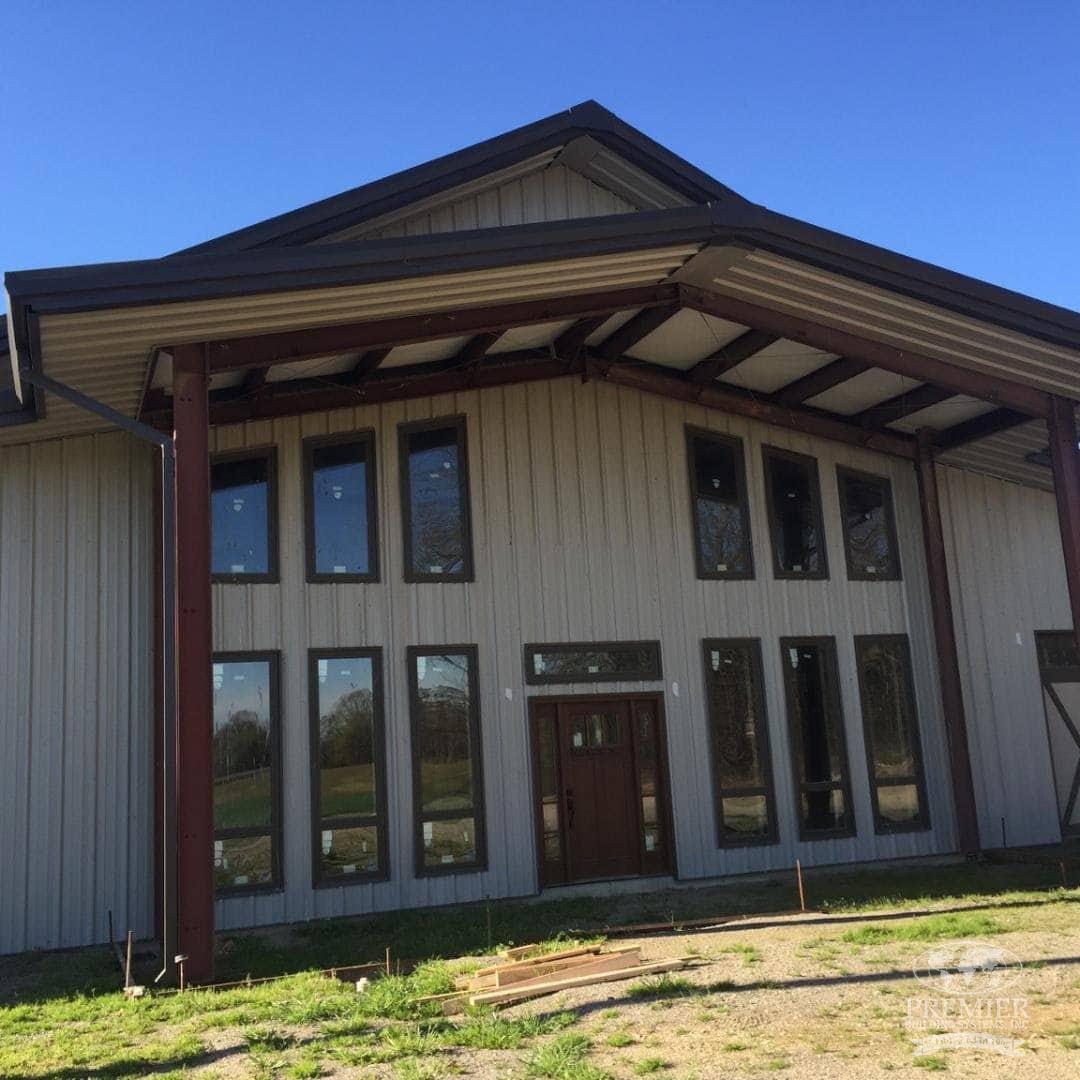 Frequently Asked Questions
Have questions about Barndominiums? Here are some FAQs to help:
Are your steel barn systems prefabricated?
Premier uses a systems approach when designing your barn home. We offer custom solutions using standard components. Each building system is custom engineered to suit your needs.
Do steel barn homes meet local code requirements?
Yes, we engineer your metal barn home to meet wind and snow load requirements as dictated by county codes or your local coding authority.
.
Who will build my home?
We have relationships with many contractors in the southeast and throughout the U.S. who are experienced in erecting metal buildings and providing other turnkey services. When we begin working together to design your home, we will help you choose a contractor who meets your needs and project requirements.
Can I design the interior layout?
Absolutely. Because your steel home is clear span, none of the interior walls will be load-bearing. Working with your architect and contractor, you can create a floorplan that perfectly suits your family's needs.
What is included in a steel home solution?
The solution we provide includes all steel framing, bracing, roofing and siding required for the build. Your design will dictate where and what size your framed openings are and the components needed for those are included as well.
All fasteners. We design-in all gutters and downspouts.
Occasionally we include windows and doors, although residential styles are best sourced from a local specialty company.
Furthermore, there are many add-ons you might like to include like overhangs, cupolas, roll-up doors, etc.