Metal Buildings for Motorsports
THE METAL SHOP: DELMAR, DE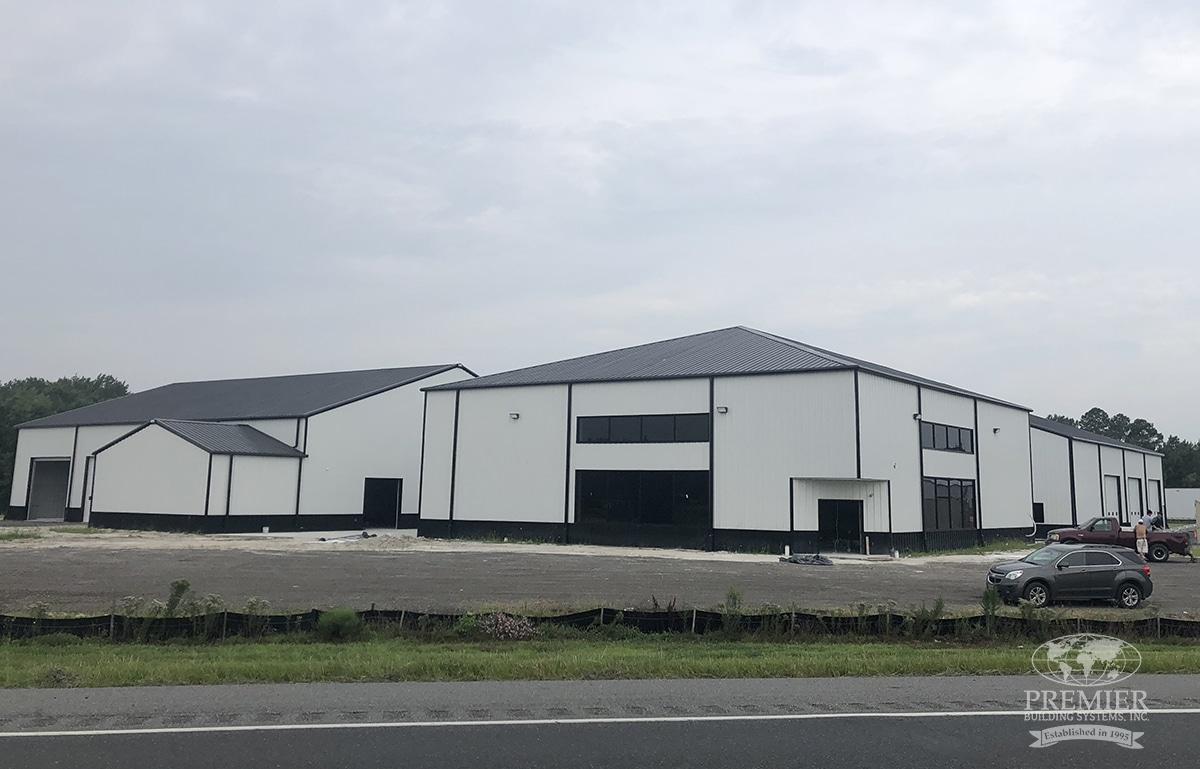 We are proud to share with you a monster project in Delmar, Delaware.  Home of Monster Jam® driver Fly'n Ryan and Saigon Shaker, The Metal Shop has opened its new World Headquarters to better serve the Off-Road market, enhance their speed shop and take all their high-performance endeavors to the next level.  After getting a referral from Monster Jam champion Dennis Anderson (aka Gravedigger), the owner of The Metal Shop, Rick Disharoon turned to Premier for his fantastic new facility.
Three new buildings have been erected, measuring over 22,000 square feet with soaring ceilings as high as 25 feet.  Unique structural challenges were presented from concept, making this not only an advanced custom design but an exceptional steel building in function and appeal.  You can see one such challenge in the square hip roof shown below; not your typical steel structure, to say the least.
Premier has been a big part of the trend that takes steel buildings "out of the box."  Designs are limited only by your imagination, including the use of custom canopies and expanded main frames.  Industrial and Commercial applications continue to stretch the boundaries of modern metal buildings.