A Note From Our President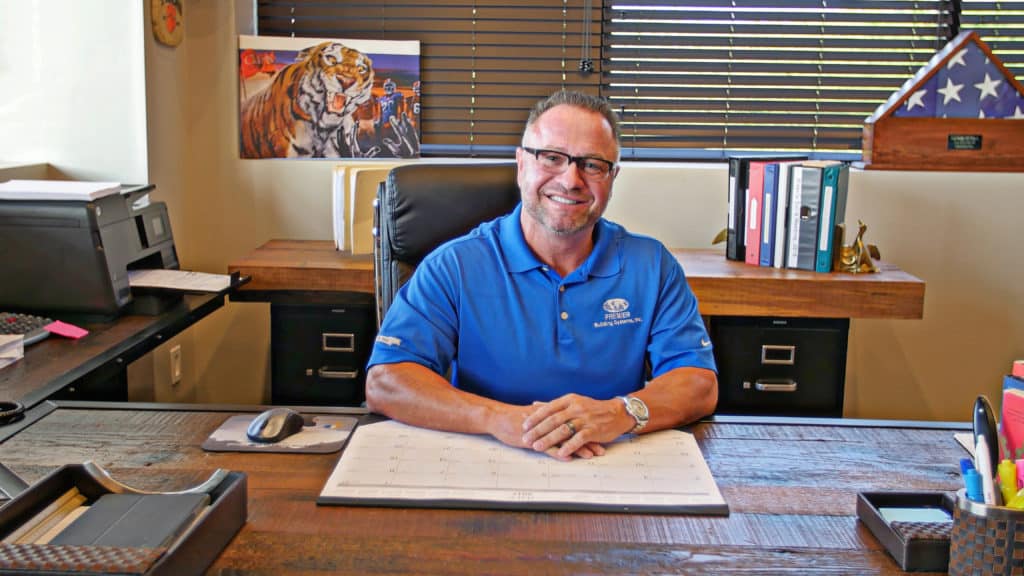 Dear Customer,
Hello, I'm Scott Philips, proud owner and President of Premier Building Systems, Inc. The Premier Team and I would like to thank you for considering us for your metal building needs. We know you have a choice and we appreciate your business. We will do all we can to make sure you are completely satisfied.
Since being established in 1995, Premier Building Systems, Inc. has been providing customers with high quality, custom designed, steel buildings at the lowest possible price. This, combined with our outstanding, personalized customer service, sets us apart from the competition. Our Building Advisors have over 105 years combined experience, many with Premier for over 15 years. It is our goal to provide you solid advice and quality products for your metal building project.
After serving customers from our Lawrenceville location for twenty-one years, we are pleased to announce that we began a new era in May 2017 at our new, state of the art facility located at 847 Hwy 124, Braselton, GA 30517. We have enjoyed our new facility and would love to have you stop by and see the features of a steel building.
In addition to our new home-office location, we've invested in a niche of steel building structures ourselves, Chateau Premier Storage, a 120,000 square foot, climate-controlled self-storage facility that is operated by our incredible staff. We're very proud to be able to utilize our very own expertise to take on a challenge in another industry such as self-storage, and take pride in how well we are running this facility.
Premier Building Systems' commitment to you, the customer, is to provide you with the best quality product, built to the highest standards, at consistently low prices any company can provide. The Premier team is interested in your metal building needs from the initial call through project completion, PBS will give you the most dedicated and reliable customer service.
Premier's corporate motto has never been more true: "The More You Look, The Better We Look!"
Whether you need a price on a building, more information about a metal building or you're ready to place an order, I hope that you will not hesitate to call on us. Let us prove to you, as we have done for thousands of our customers, that Premier Building Systems is your best choice for purchasing your next steel building.
Sincerely,
Scott T. Philips, President