Industrial Steel Buildings
Industrial facilities have unique requirements.
Finding the right solution and the right partner is no small task. Premier Building Systems has been designing custom industrial solutions since 1995, and our attention to detail and requirements planning will provide you with the best quality custom steel building on the market.
Why Should I Choose a Steel Building?
For a successful operation, your buildings need to be durable, efficient and future-proof. They should be strong enough to last and handle daily operations, while also being cost-efficient from initial build to long-term maintenance. Future growth may certainly play into your planning as well and pre-engineered steel buildings are easily expandable.
Some of the types of industrial facilities that benefit from our steel building systems include:
Manufacturing Plants
Warehouses
Welding Shops
Meat and Poultry Processing Plants
Logistics and Distribution
Check out the other locations we serve, including: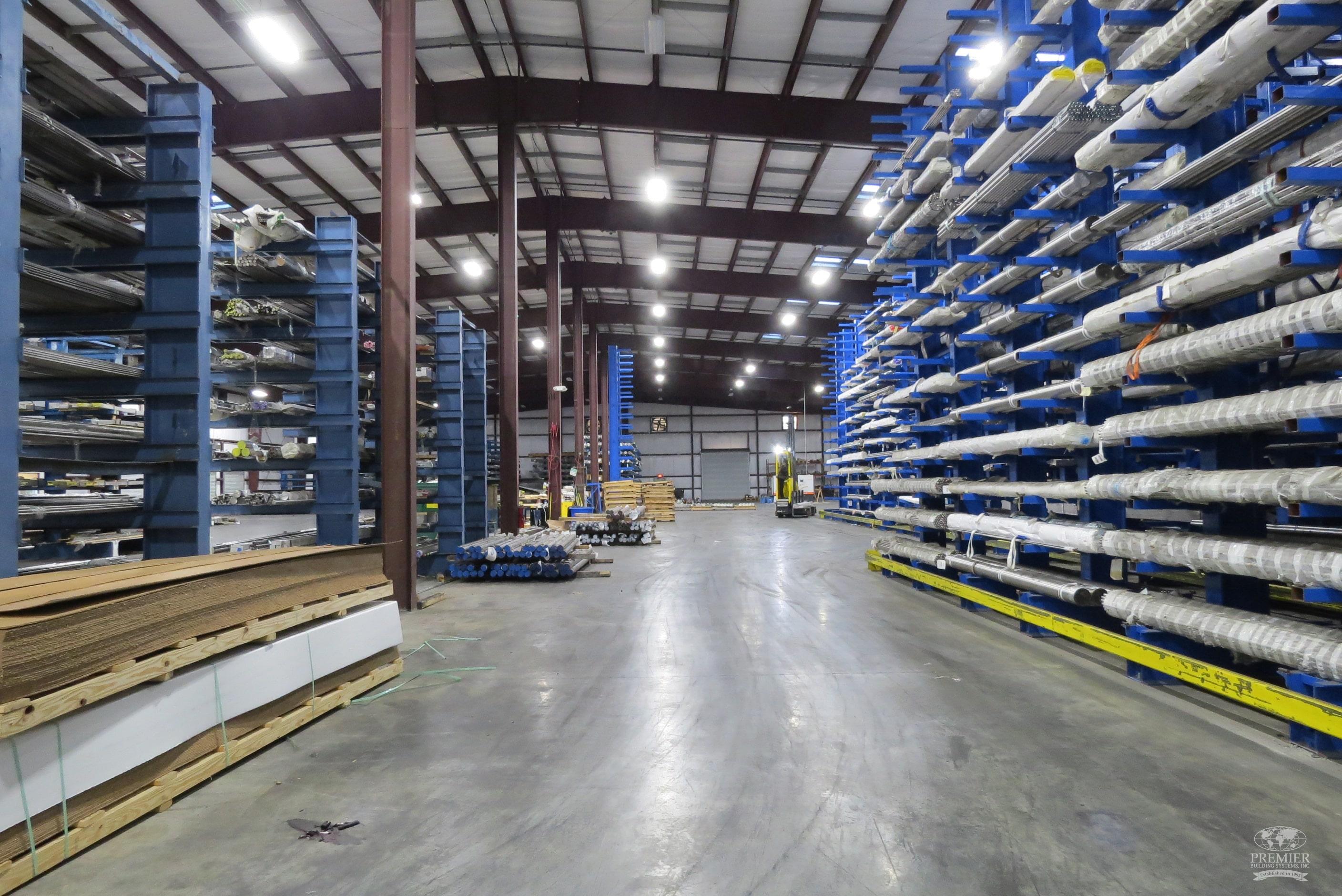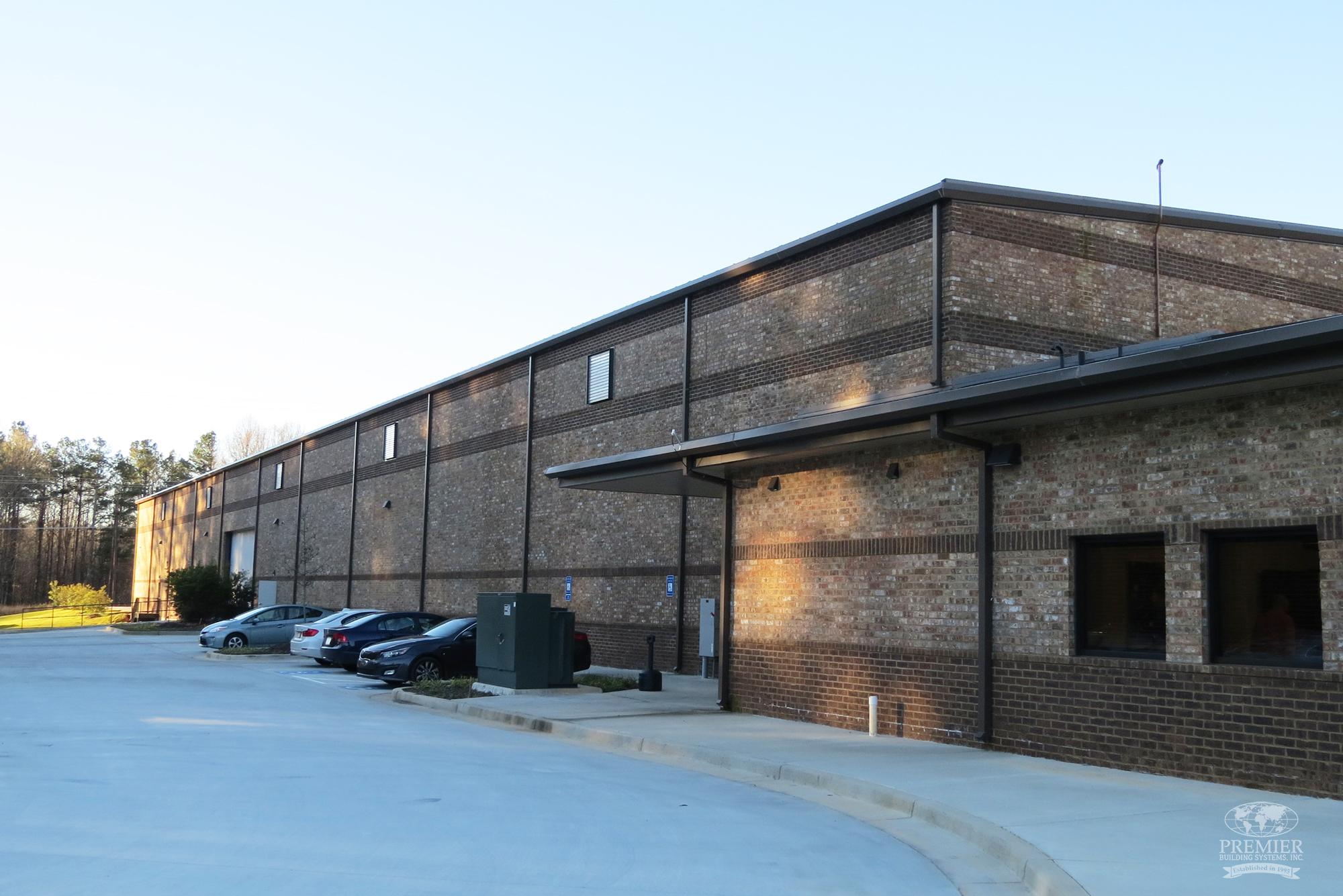 What's Included in Our Building Systems?
All of our steel buildings are considered prefabricated because the components for your building are manufactured at the steel plant before being shipped to the job site. Although technically considered prefab, every aspect of your building solution is custom designed to meet your project requirements.
First, engineering drawings are used for production, and are based on your structural needs and design selections. Each of our steel framing and components are welded by certified welders and ready for assembly when shipped. Depending on your needs, beams, rafters and components are coated in iron oxide for protection from the elements and rust resistance. Adding iron oxide also gives the steel its unique red color, aka "red iron steel."
Then, you'll receive your steel, insulation and doors directly from the factory. However, before that delivery takes place, foundation drawings will be provided so that your contractor is able to pour the slab with anchor bolt placement and it is able to be given the appropriate amount of time to cure properly.
This process helps to save time and money, as well as promotes a smooth workflow.
A recap of the benefits and what we provide:
Precision plasma cut steel
Welded clip system
Computerized piece marks
Factory-applied red oxide paint
Optional gray primer with pre-galvanized secondary
Multiple base conditions available