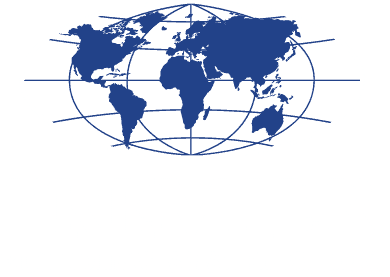 Prefab Metal Buildings
Premier Building Systems has been providing prefabricated metal buildings to the Southeast and throughout the country for more than 25 years.
Learn More
Contact Us - (770) 239-2085
Prefab Steel Buildings for Sale
Welcome to Premier Building Systems, your premier source for high-quality metal buildings.
From durability and longevity to cost-effectiveness and customization, prefab metal buildings are the leading choice for business owners and individuals across the nation. With our specialized knowledge and extensive background, we provide custom metal building solutions for your wants and needs. Our prefabricated metal buildings are the perfect choice for a range of different industries and uses, from commercial and industrial to residential and agricultural.
Whether you need steel structures for storage, prefab metal buildings for a new business, or a custom-designed steel building to meet the specific demands of your custom project, we have the expertise and experience to make it happen. Browse our selection of prefabricated steel buildings and steel building kits today and discover the many benefits of choosing metal for your next construction project.
We offer an extensive variety of customizable metal building options that can be tailored to meet even the most unique and imaginative specifications, making our pre-engineered steel buildings the perfect solution for business owners in a variety of industries.
Each of our metal buildings can be customized to fit your specific needs, whether it's size variability, color options, or additional features such as insulation, windows, and doors, we have prefab metal buildings that can be tailored for you.
Commercial
Industrial
Mini-Storage
Commercial
Prefabricated steel building kits are an excellent solution for commercial usage, providing a durable and cost-effective option for businesses of all types. 
Commercial metal building offers many benefits such as:
Durability: Our pre-engineered steel buildings are made of strong and durable material that can withstand harsh weather conditions such as rainfall, heavy snow, and seismic activity.
Customization: Prefabricated steel buildings can be customized to fit the specific needs of your business, whether it's size, design, or additional features.
Cost-effectiveness: Prefab steel buildings are a cost-effective option compared to traditional brick-and-mortar buildings for sale, requiring less maintenance and having lower construction costs.
Examples of commercial metal buildings include:
Retail stores
Industrial warehouses
Office buildings
Shopping centers
Self-storage facilities
Gymnasiums
Hangars
Automotive garages
& more
Industrial
Metal buildings are an excellent solution for industrial usage, providing a durable and cost-effective option for industrial facilities of all types.
Examples of industrial metal buildings include:
Manufacturing plants
Warehouses
Distribution centers
Heavy equipment storage facilities
Industrial parks
Research and Development facilities
Recycling facilities
& more
Mini Storage
When it comes to mini storage, metal buildings are a perfect choice. Made from high-quality steel material, these buildings are designed to withstand heavy usage, making them a reliable and economical solution for businesses looking to expand their self-storage.
Mini-storage buildings offer a great opportunity for businesses to expand their storage offerings and generate additional revenue. The demand for self-storage is on the rise, as people are downsizing their homes and need a place to store their extra belongings. Additionally, businesses can also rent out mini storage spaces to other businesses for storing excess inventory or equipment.
Prefabricated Metal Building Prices
Prefabricated metal buildings have often given people the opportunity to stretch their construction budgets and get the space they need with a design they like. One of the main advantages of prefab metal building kits is their cost-effectiveness. Our prefab metal building prices are among the most competitive prices in the steel structures industry.
Prefab metal buildings are manufactured in a factory setting, which allows for more precise construction and reduced labor costs. This, in turn, allows great pricing on custom metal building solutions, becoming more cost-effective than traditional brick-and-mortar buildings for sale. For industrial and commercial use, a steel building for sale can be a great investment. Our steel framing is relatively lightweight, making our custom metal buildings easy to transport and assemble on-site, meaning you can get your building up and running quickly and efficiently.
Experience the Premier Building Systems Difference
At Premier Building Systems, we strive to provide our customers with the best products and services in the industry. When you work with us, you'll find that we become dedicated members of your team. We understand that building projects can be complex and time-consuming, which is why we make it our mission to provide you with the support you need every step of the way.
Backed by over 100 years of combined experience, we have a few "extra" standards we ensure with each of our steel building systems:
Easy to build
Maintenance-free
Pre-drilled, pre-cut, and pre-punched materials
Compliance with county codes
Certified stamped engineered drawings
International Accreditation Service (I.A.S.) certified
When you work with Premier Building Systems, you're not just getting a building, you're getting a personal guide. From the start, you'll be assigned a customer service rep who will be your right hand throughout the entire process, making sure that your building experience is nothing short of seamless.
Check out the other locations we serve, including:
Unmatched Quality Since 1995
"Scott and his team are incredibly knowledgeable, fun to work with, and operate with integrity. they give their time to help others and I consider Scott to be a great leader" – Holly Barrett
"We've always had excellent service from Premier. They have worked with us to make it the best experience possible for our customers."
– Luke Yoder
"I always have great experience when working with Premier. This is a  first-class organization!"

– Russell Mims, VP operations, Buhler Quality Yarns Corp
of our business comes from referrals or repeat business.
These popular brands have trusted Premier Building Systems with their steel structures: