No Commercial Steel Building Is Too Big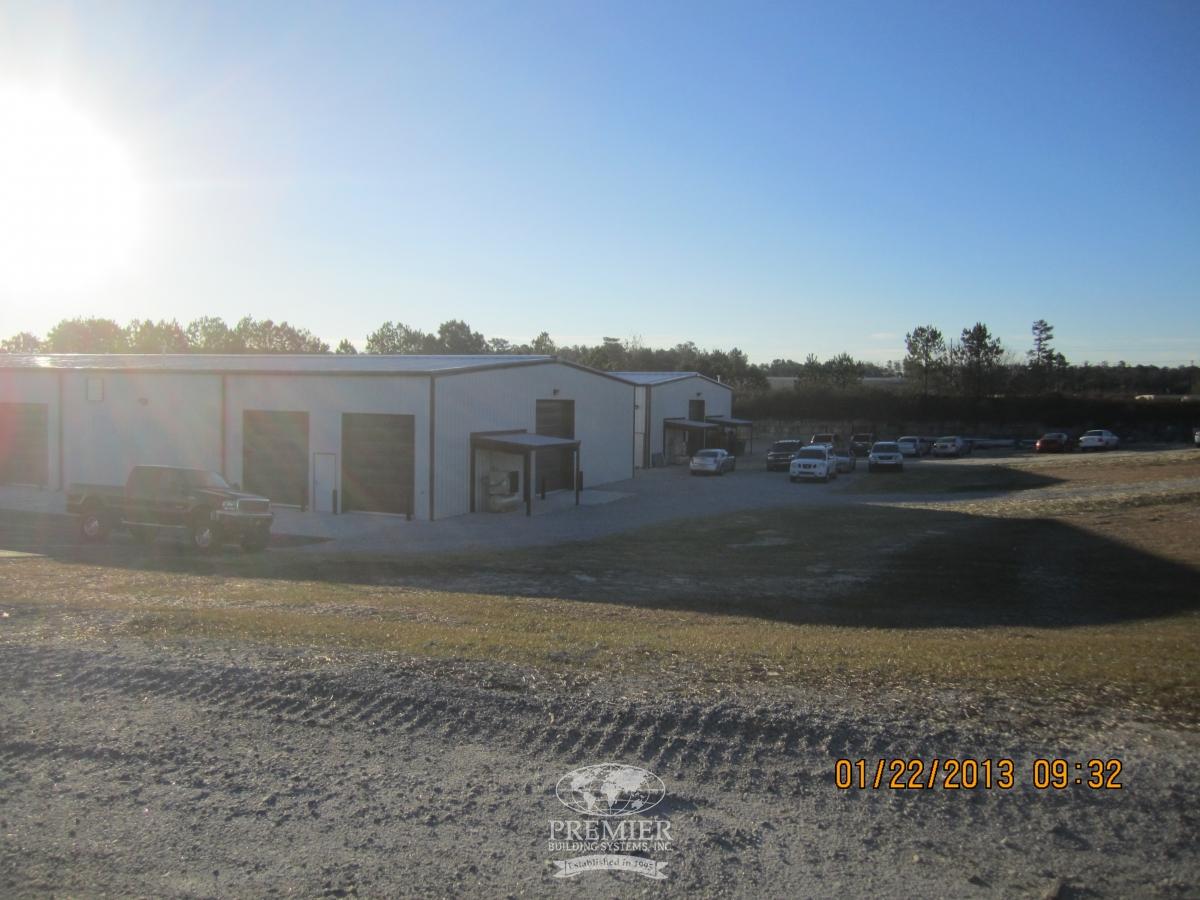 Here are two of the three buildings we have completed for a commercial turn-key project in Lawrenceville, Georgia. These are some great looking commercial steel buildings custom designed to the customers' needs as we pride ourselves on doing at Premier Steel Buildings. We enjoy designing steel buildings exactly as the customer describes while helping to educate them about the best way to accomplish those goals from a structural soundness and cost effectiveness stand point. We put our vast experience with steel buildings to work for our customers every day. Because of our building advisors knowledge coupled with their enjoyment of working with our clients, our customers not only refer us to their friends, neighbors and acquaintances but they also come back again and again to use our services to add on to existing structures and to handle new steel projects for them at different locations. When 90% of your business is referrals and repeats … you can feel confident that you are doing business in a positive manner and servicing your customers well.
The commercial steel buildings pictured are 349 X 70 X 17 with a 1:12 pitch Galvalume roof. These buildings are Polar White with Koko Brown Trim, Framed Openings, Gutters and Downspouts. This color selection is very attractive and eye catching in this industrial park. When ordering your commercial steel building there are many great steel building color combinations to choose from to make your industrial steel building not only look its best but also reflect your business branding.