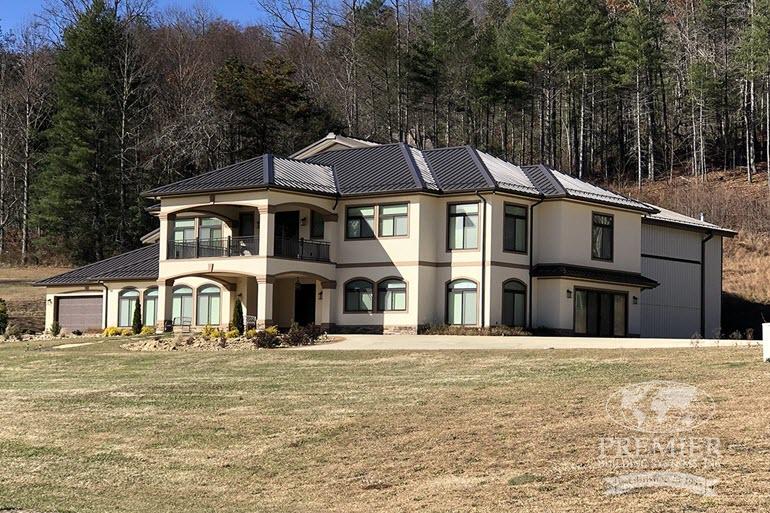 Custom, Attached Steel Airplane Hangar

Clayton, Georgia

Hangar: 6,400 Square Feet; 80'W x 80'L x 27'H

Almond Walls, Medium Bronze Roof and Trim
This beautiful property is located in Heaven's Landing, a Mountain Estate Airpark.  Heaven's Landing is a 635-acre gated community surrounded by the Blue Ridge Mountains of northeast Georgia.
The aviation centerpiece of Heaven's Landing is a 5,069-foot paved concrete runway with pilot controlled lighting and a GPS approach.  "Three hundred estate sized lots with "heavenly views" encircle the landing strip." (Heaven's Landing)
Premier's construction division worked with a local contractor and the property owner to design this custom pre-engineered steel hangar.  Planning every detail ensured a quality product that is durable and affordable.
Spec highlights: Hangar erected with an insulted 4:12 pitch roof, 60′ x 16′ Bi-fold Door, insulated walls: 26 gauge Almond PBR panels, liner panels, full gutters and downspouts, form based trim.  Our deliverable, on all steel buildings, includes stamped engineering drawings and an anchor bolt plan.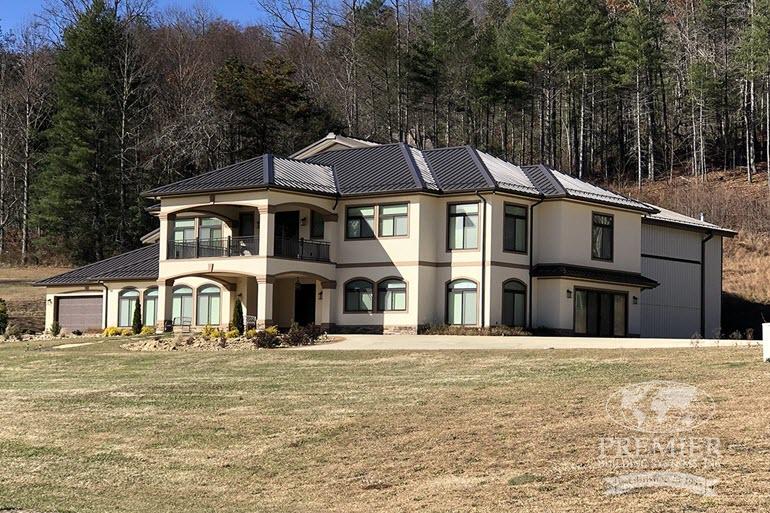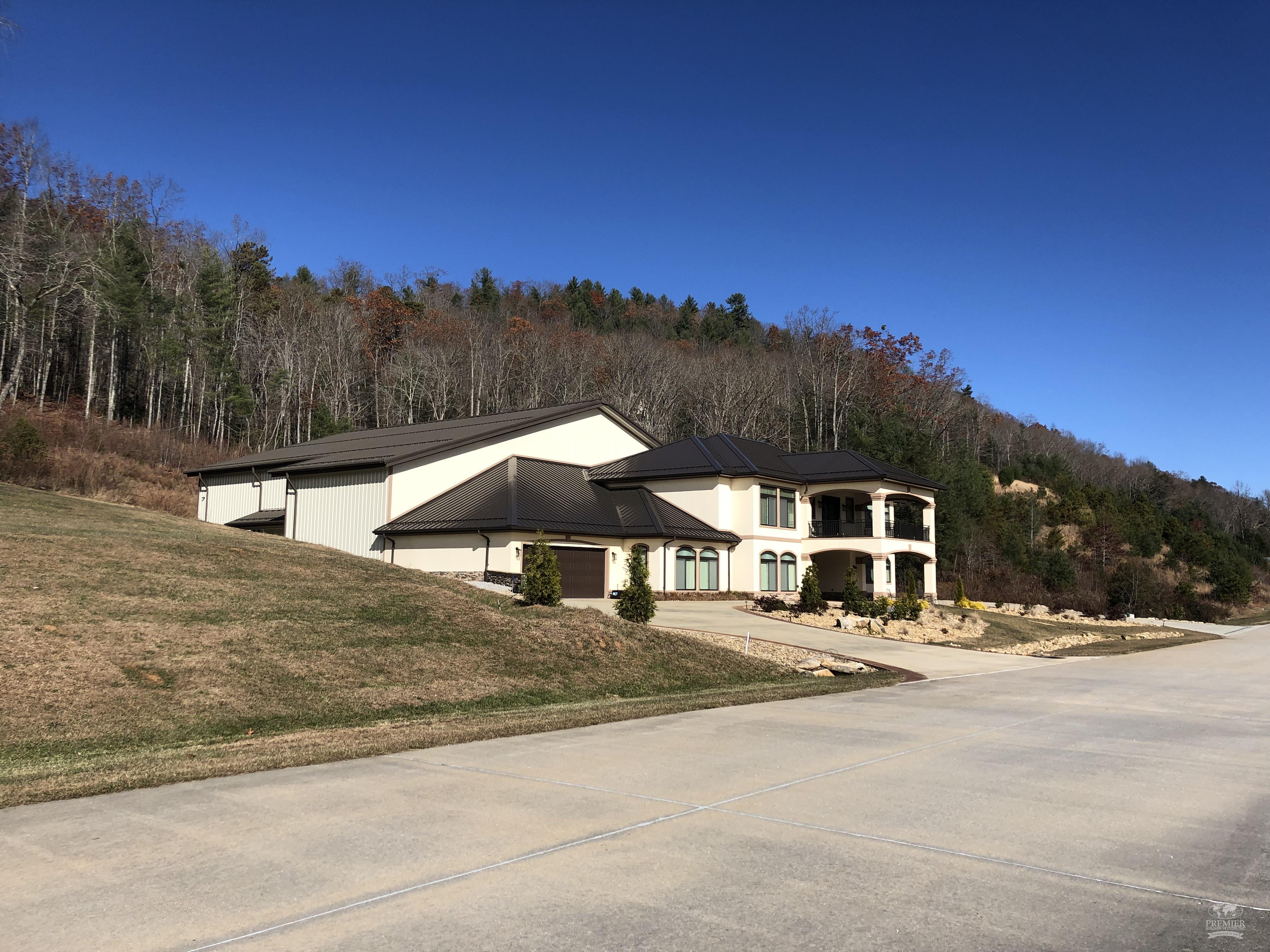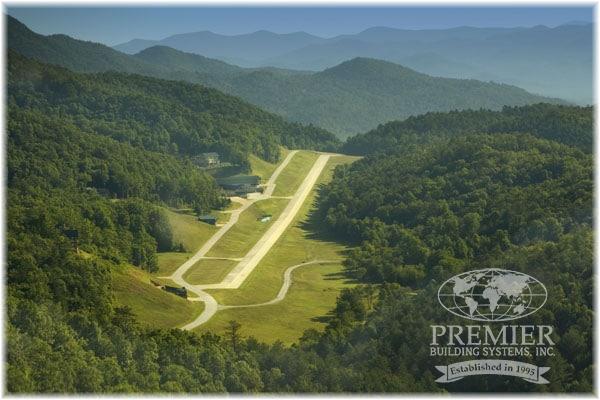 Additional Featured Hangers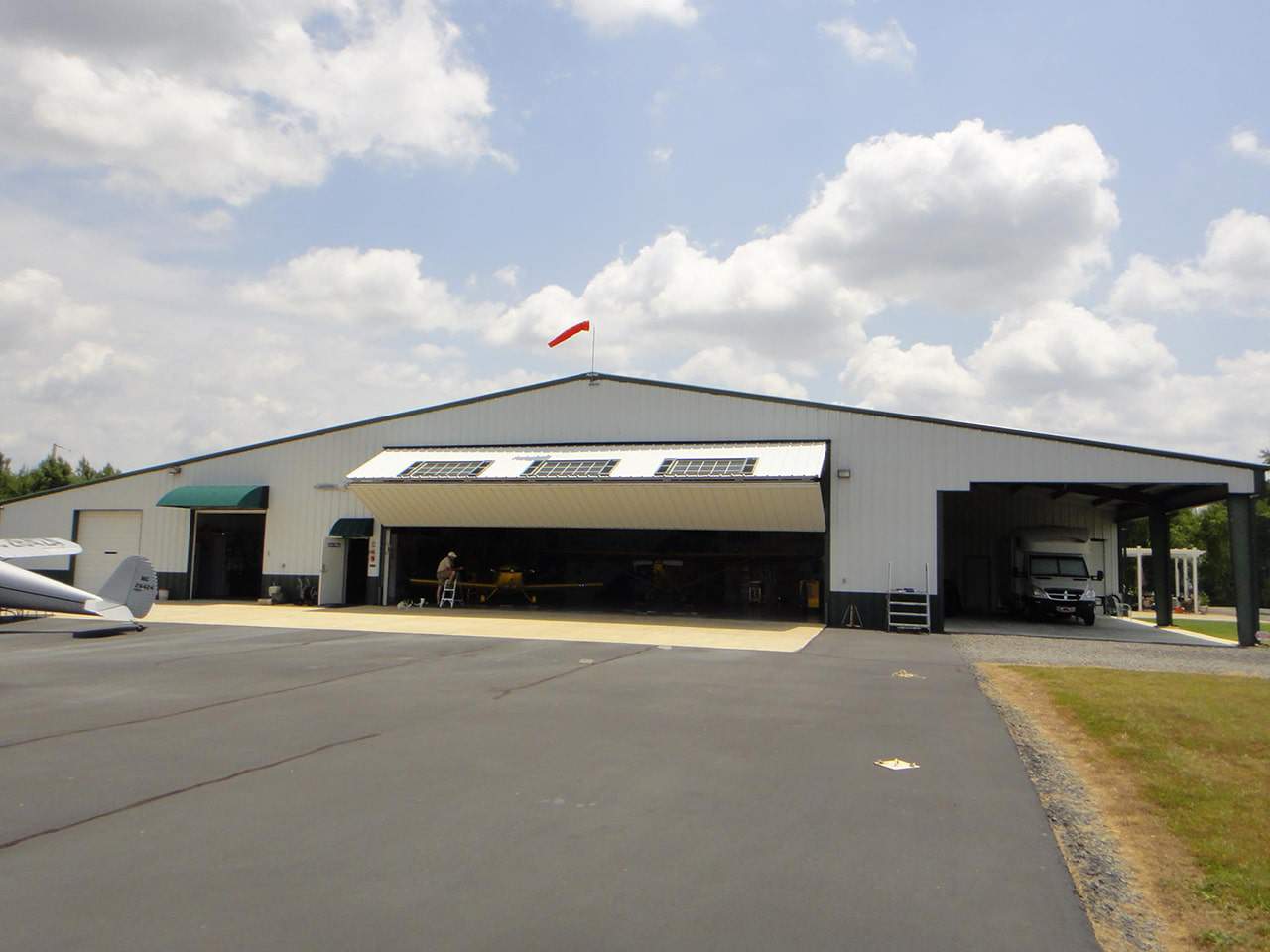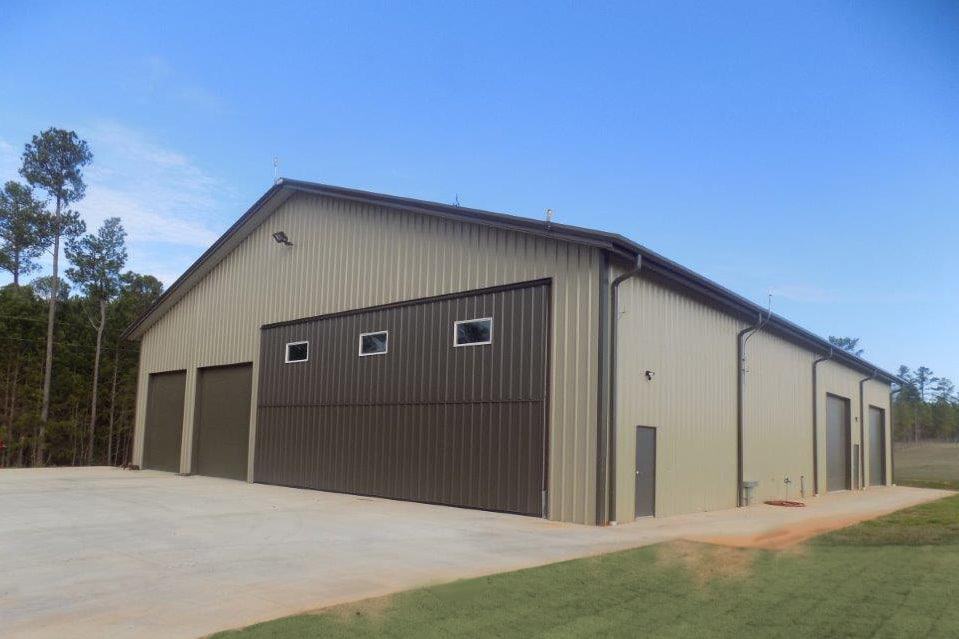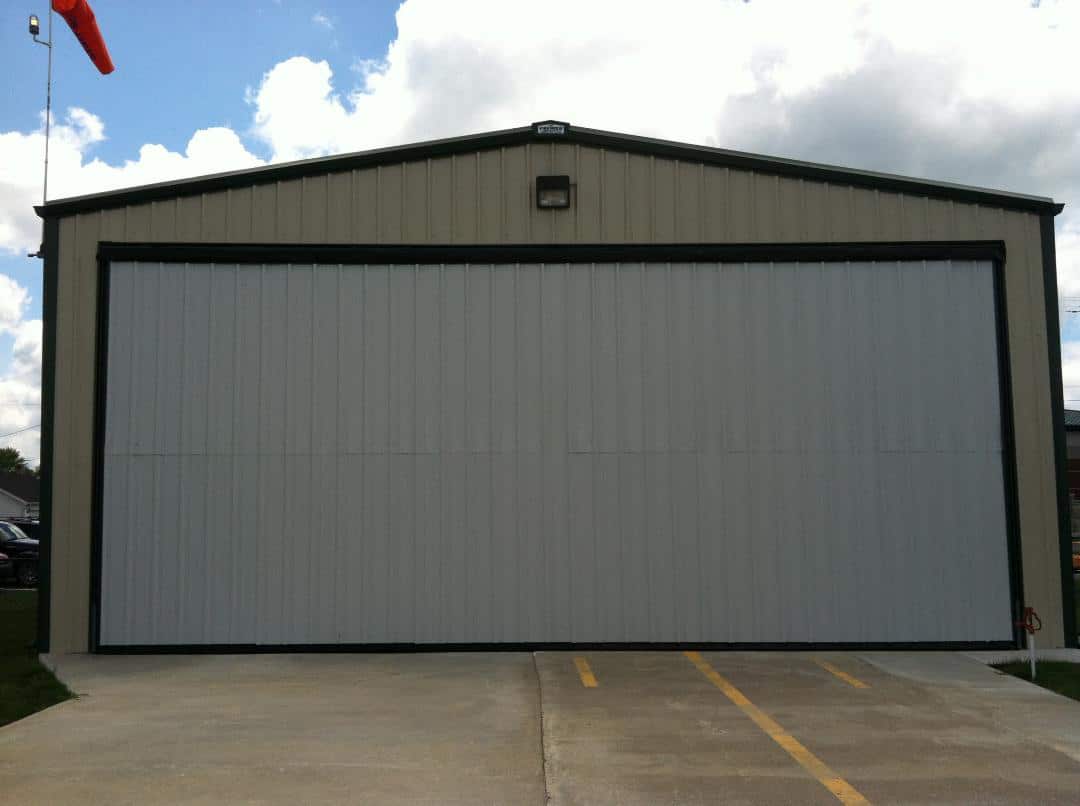 Learn more about the way fellow-pilots are outfitting their hangars in our blog post:  Decked Out Hangars.