The Best Steel Buildings In Florida!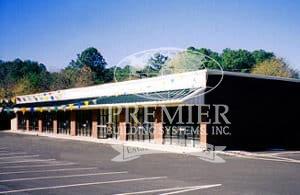 If you want to build a steel buildings in Florida, consider using a metal building for your custom designed metal building construction job. Florida steel buildings are a great alternative to traditional construction options when you need to build an agricultural metal building. If you are considering erecting a manufacturing or retail building in Florida steel should be at the top of your list. Here's why steel buildings make more sense than wood construction:
Steel building construction is durable
Prefab Steel buildings are cost effective to build
Metal Buildings are fast to have erected on your property
Metal building construction requires little on site clean-up
Premier Steel Buildings come with 25 year warranties
Premier Steel Buildings come with your own personal construction advisor
Premier Steel buildings are custom designed for customers wants and needs
There are many more reasons why steel is a top choice for construction no matter if you build in Tallahassee, Orlando or Miami Florida. Custom designed metal buildings are an excellent choice because they come to the job site with all county and city codes taken into consideration, all wind loads and codes are adhered to by zip code so your building is ready and "legal" when it arrives. The steel building construction site is clean and does not promote high clean-up costs due to the nature of steel construction. You will save money on clean-up costs, building maintenance and will have a building that lasts for decades when you choose metal building kits from Premier for your place in Florida.
Metal Buildings are not just the square barns people first think of when they think of steel construction. In today's day and age, custom designed steel buildings are used in so many applications and people never even know that a steel building is being used for the construction. Great looks, energy savings and long term durability … how can you go wrong? Call Premier Buildings, Inc to get your steel building project started today. To get an idea of steel building prices, click on the button above for a steel building quote.
Find out why Orlando Is Perfect For Premier Steel Buildings