Let Us Give You Our Best Quote On A New Metal Building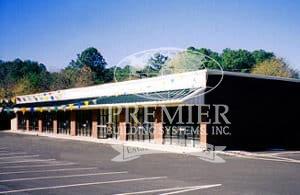 When requesting a quote from several different companies, be sure you are comparing apples to apples.  There are many variables contained within each quote you receive and you want to be sure they all have the same specs, accessories and shipping information.
Make sure that the metal building quotes that you receive are compared item by item and that these elements are the same in each metal building quote. For instance, in many cases consumers will assume that freight and tax are included in their metal building price quote only to find out later that they were in one metal building quote but not in the other. What factors should you compare when pricing your metal building?
You need to be sure that the following items are the same and included in your quote:
Freight
Insulation
Taxes
Doors
Windows
Quality of the Steel
Quality of the Steel Structure Design
There are other items that would need to be compared outside of the metal building quote and again need to be compared to insure that you are comparing the same items for price:
Concrete
Erection
Full build out
When applicable to your specific metal building project. Find out how metal building prices can make your next construction project more affordable.
To get more information on steel buildings, click here.