Metal Buildings From Premier Are Just A Better Investment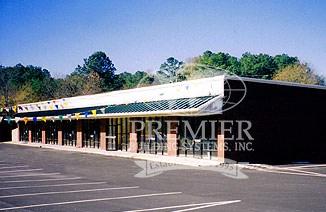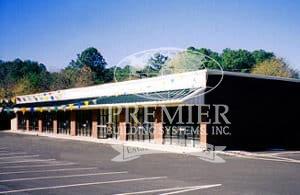 Steel buildings may very well have surpassed traditional construction in terms of durability, stability and overall toughness. This country was built with steel, and Premier Buildings is working hard to keep the tradition alive with projects throughout the southeast.
When it comes to natural disasters, prefabricated steel buildings have a better record of withstanding the damage from things like hurricanes, forest fires and even tornados. Most people don't know that our but our buildings are rust resistant and even fire protected because steel is non combustible by nature. Also, steel framed buildings tolerate higher winds. Even if there is damage, it's easier to repair than traditionally constructed buildings.
For those who aren't clear, prefabricated steel buildings are the sections (Frames) of building that are manufactured at the factory and transported to the construction site where the parts are assembled appropriately. These structures can come in almost any shape, size, design or façade you can imagine. From simple backyard buildings to complex, multi-storied buildings, steel buildings are quickly becoming the choice for construction since they offer stunning design options and customized design. Also, steel structures are quite economical and helps maintain ecological balance
Prefabricated steel buildings have set a bench mark in the construction industry. These buildings are being utilized in constructing almost any complex applications. The modular yet reliable steel building lets property owners erect the best building at reasonable price with timely execution, which proves to be the winning combination for your time and money.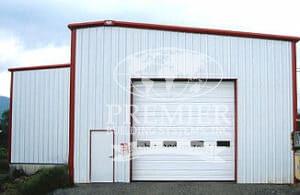 When it comes to top notch quality and customer satisfaction Premier Buildings has one of the best reputations in the business. We assign each caller to their own steel building consultant to help our customers walk through the project from beginning to end. Some of the things we do that's different from our competitors include:
Premier Steel Buildings come with 25 year warranties
Provide one to one consultation with each steel building project.
We will help you customize a metal building kit to suit your unique requirements.  Our customers call in to discuss their precise needs so that we help design the type of building you need.
Our prefab metal building projects are built code ready regardless of where you live. We do our homework, so you don't have to.
With nearly 20 years of national experience, Premier Steel buildings has exactly the type of reputation and experience you need to get this done efficiently.
Where has Premier put up metal buildings? Simple. All over the country. We get calls from as far away as Alaska all the time. Our headquarters is just outside of Atlanta, Georgia, but we have put steel buildings all over Georgia including Columbus, Macon, Savannah and Valdosta. We've put airplane hangars outside of Birmingham Alabama, vintage car garages in New Orleans Louisiana as well as prefab metal buildings in Shreveport and Baton Rouge, horse stables in Columbia South Carolina and retail shopping plazas in Orlando Florida. Basically, there is no type of building we can't build more efficiently.
Prefabricated steel buildings provide a fast, cost effective lead towards obtaining high quality building your residential and commercial property. Call us today and build your dream.
Premier Building Systems has been helping property owners with new building construction for nearly 20 years. We have all the experience you need to make the building of your dreams into a reality.