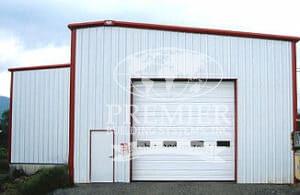 Even in today's progressive age, most people are completely oblivious of the numerous uses of steel buildings. A wide group of people thinks the purpose is restricted to only the commercial sector. However, opposing the belief of thousands, the metal structure today offers continued service support for residential purposes. The usage of these buildings in agricultural and industrial areas, with time, has also attained a substantial spot. In addition, these buildings are also used for workshops and garage spaces. What's more, building a steel building is also much easier, as it saves time and effort in erecting a construction.
One of the first to benefit from the functionality of these building structures was the commercial sector. Today, the residential sector has also been seen to give in to the broad functionality of steel buildings. From renovating your business office to reorganizing your residential, steel buildings serve multiple purposes.
Steel buildings are resistant to harsh weather conditions and the metal structure can also protect from natural disasters or environmental damage. You can also be assured of the durability of this flexible and sturdy structure. You can use steel in building a residential or commercial building along with carports, temporary sheds, garages, attics storages, etc.
These multiple benefits of the metal structure adds to it functionality for the agricultural sector. Farm builders can consider building a steel building for housing their equipment, livestock, and/or grains. Another added benefit that works for the construction of these metal structures for agricultural use lies in its expansion. You would just add more space to your building by inserting panels to it in a short period of time meeting your additional storage needs.
Building a steel building as well as serving its functionality also has some great benefits. Typically, such increasing benefits of the steel buildings have accounted for its popularity in both residential and commercial sectors. Below are some benefits:
Low maintenance costs
Sturdy and flexible with an unparallel strength
Fast and cost effective as to other materials
Steel structures are resistant to fire
Resistant to termites and other destructive insects
Environment friendly, as components are 100 per cent recyclable
Contact to Premier Buildings, Inc. Today!