Get A Steel Building In Orlando That Can Stand Up To The Elements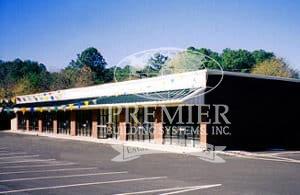 Premier Building Systems is absolutely the company to see about constructing a steel building in Orlando. With all the harsh and unpredictable weather conditions you encounter in Orlando, steel offers you the best in stability, durability, and cost-effectiveness over other construction alternatives when it comes to your building. In fact there are many reasons to have a prefabricated steel building:
Steel buildings are more affordable
Metal buildings have a long lifetime
Prefab Steel buildings can be constructed quickly
Steel buildings require very little on-site clean-up
While steel buildings are without question the best building construction option, you also require the services of the best builders. There are a number of reasons why Premier Building Systems is the best choice for you when it comes to building your steel building:
Premier has 20 years of successful experience and expertise to offer you
Premier steel buildings come with a 25 year warranty
Premier metal buildings are custom designed to the customer's exact building needs and desires
Premier offers you your own personal building consultant
There are numerous more reasons to have Premier Building Systems construct you a steel building in Orlando (or anywhere in Florida!). Because steel construction is so quick and clean, you save a ton of money on maintenance. Also, while you can custom design the building yourself, Premier makes sure that the building you design adheres to you local building codes. Premier cuts all the parts to your exact desires and delivers them to your building site where we can erect the building as well. If you need the best in strength, resilience and cost-effectiveness, make sure to get a steel building and if you don't want it to just look like a big metal shack, call Premier Building Systems at 1-800-882-5150 where our slogan is "The More You Look, The Better We Look!" To get an idea of steel building prices, click on the button below for a steel building quote.

(For more information about Steel Buildings In Houston click here)