Steel Buildings Will Weather Anything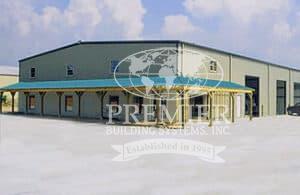 When it comes to putting a structure of any kind on your land, consider a steel building by Premier. Why steel versus other building materials? Simple. Steel buildings are easier and faster to build, cost less to construct and are easier to maintain. They look great and can function for any need.
Whether you you live in Billings or Missoula Montana, a steel building from Premier is built to last. Here's what makes our steel buildings different:
Our Steel Buildings come with 25 year warranties and more than 18 years of experience
When you contact us, we provide you with your very own personal metal building consultant
Premier Steel buildings are always custom designed for your needs and usage
Steel building construction is more durable
Steel buildings are less expensive to build
Steel Buildings are easier and quicker to construct on your property
Steel building construction has little on-site clean-up

 
So, no matter if you live in Missoula Montana or Billings, steel buildings are the best choice. . Custom designed steel buildings are an outstanding choice because they come to the job site with all county and city codes taken into consideration, all wide loads and codes are adhered to by zip code so your building is ready and "legal" when it arrives. We do all the homework for you! The steel building construction site is clean and does not have high clean-up costs due to the nature of steel construction. You will save money on clean-up costs, building maintenance and will have a building that lasts when you choose steel building construction in Montana.
(Learn about  steel buildings in Nebraska here)
Today's steel buildings are way more than sheds in the back yard. From a commercial steel building to retail steel buildings, barns to shopping centers, Premier Building system s has seen and built them all. They look good and last. It's what any property owner would need.
Fill out a quick quote today or contact Premier  the number above to get started on your custom steel building design.