Reputation. Quality. Price. Premier Steel Buildings Has What You Need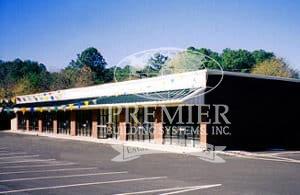 Whether you live in Tallahassee, Orlando, Jacksonville or Miami Florida, when it comes to building a new building on your land, going with Premier Steel buildings is the right choice. You need help managing all the decisions about construction you can get. You know what you like and don't like, but do you know construction? With nearly 20 years in the prefab steel building business, we can help you avoid making costly mistakes. Our commitment is that we want you happy with your metal building construction. Premier Steel Buildings has exactly what you need.
In just a few clicks or a phone call, we'll introduce you to your personal steel building consultant. Our staff has helped thousands of people go through the steel structure construction process from beginning to end. We understand the right questions to ask and possible pitfalls. When it comes to prefabricated metal building construction, our goal is 100% customer satisfaction.
Why A Steel Building? Why Premier?
Simple. Excellence in all we do. We understand that this country was built with steel and Premier keeps the tradition alive. Here's why prefabricated steel buildings provide more efficiency than traditional construction projects:
Steel buildings tolerate extreme weather conditions better Durability means less money over time with repairs.
Most of the construction for steel buildings is done at the factory which means less on site construction is necessary. More efficiency means lower construction costs.
Metal Building kits take less time to build.
Prefab Metal building construction have less waste which means less to haul away and lower costs.
Steel buildings have any look and feel that you want. You can't tell the difference between these and traditional construction projects- except with the lower costs.
All Premier Steel Buildings come with 25 year warranties which is the best in the business.
With Premier Steel Buildings, you're assigned your own personal metal building consultant to answer all your questions about the project.
Our prefab metal building projects are built code ready regardless of where you live. We do our homework, so you don't have to.
What Type Of Building Should I Build?
Your imagination is your only limitation.  We don't take a one size fits all,  packaged approach. We have metal garages outside of Jacksonville, steel building retail plazas in Orlando, metal barns near Tallahassee, a vintage car garage in Miami Florida and more. If you can think of a reason to have a building on your property, Premier Steel Buildings will design the structure for your needs. Customize your project by selecting what types of doors, windows, siding, etc you need. Your metal building consultant will walk you through all the things you need to consider so that your project is exactly what you want.
Get A Quick Quote Today!
Stop wondering about your construction project, and start planning today. Let Premier Buildings help! Find out how metal building prices can make your next construction project more affordable.
Click here for more information about the best prices for steel buildings in Tennessee.