Premier Steel Buildings Has It All- Top Notch Quality At Great Prices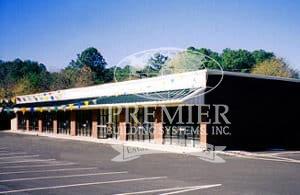 It doesn't matter if you live around  Shreveport, New Orleans or Baton Rouge, when it comes to new building construction, you want the best in the market is at the most affordable pricing. For the past 20 years, that's what we offer at Premier Building Systems. Our metal building consultants will walk you through every decision you need to get the right building for your needs.
You're just a few clicks away from getting an idea of the best price range for your prefabricated steel building construction.
Why A Steel Building? Why Premier?
The answer is simple- quality. Our nation was built with steel. We're just keeping the tradition alive. Here's a list of ways prefab metal buildings make more sense than traditional construction projects:
Steel buildings are more durable than wooden frame buildings
Since most of the construction is done at the factory with prefab steel buildings, the building process is more efficient
Based on that, it takes less time to build a metal building
And, prefab Metal building construction requires little on site clean-up
Metal building projects have less labor costs involved
Prefabricated steel buildings can come with a variety of exteriors, doors, windows and roofs to choose from
Premier Steel Buildings come with a 25 year warranty
When you contact Premier Steel Buildings, you are assigned your own personal steel building construction advisor that will take you through the entire project.
Our prefab steel buildings are built code ready regardless of where you live. We do our homework, so you don't have to.
With 20 years of national experience, Premier Steel buildings has exactly the type of reputation and experience you need to get this done efficiently.
What Type Of Building Should I Build?
That depends upon your needs. We don't take a one size fits all approach, but our metal building kits can be customized to accommodate your needs. We have metal garages in Shreveport, steel retail plazas in Monroe, mini storage units outside of Baton Rouge and New Orleans. Basically, if you can think of a reason to have a building on your property, Premier Steel Buildings will design the structure for your needs. Customize your project by selecting what types of doors, windows, siding, etc  you need. Your metal building consultant will walk you through all the things you need to consider so that your project is exactly what you want.
Get A Quick Quote Today!
Stop wondering about your construction project, and start planning today. Let Premier Building explore options for your steel building kits! Find out how metal building prices can make your next construction project more affordable.
Click here to find out more about the best prices for steel buildings in Georgia.