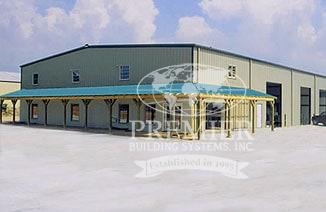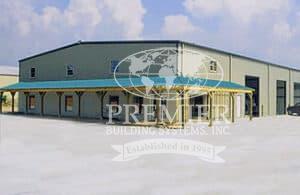 One of the main economic indicators in this country is new building construction, and it's clear that the past year and a half has shown significant improvement. People are feeling confident enough to start building again. This brings up so many questions when it comes to actually getting a new building on your property. Many landowners are turning to steel or metal building construction, which means they need reliable metal building contractors. But how do you know if your metal building supplier is any good or not?
We've put together a brief list to help guide you along the path, from having open land to the metal building of your dreams. Regardless of how you'll use your building, from a storage shed to a shopping center, you can use these suggestions to help you have a successful build.
Customer Service
When choosing a metal building supplier, many people don't actually stop and think about getting good customer service from the contractor. But this is actually essential to get everything you need. For example, at Premier Building Systems, whenever you call or fill out a quick quote form, you are assigned a metal building consultant that is specifically designated to ask you all the right questions to help you decide all the important features of your steel building, so that you have exactly the space you need for what you need it for. They ask you to decide things like types of doors, roof types, exterior siding, windows, and more. All the details get discussed and covered, versus figuring it out on the back-end when its really too late.
Experience
It probably goes without saying that when you're building a steel building, you want to deal with a metal building contractor that knows what he's doing. It's never a good thing to be some newbie's first few mistakes. That's why you want a steel building supplier that's been in the business for at least 5 years, at a minimum. Premier Building Systems has been providing prefab metal buildings all across the south for the past 20 years. We have countless success stories and people that would recommend us all across the land. We've earned a stellar reputation, which has come from doing the job right, from first phone call to handing over the keys to the new building.
Pricing
Whether it's traditional construction or metal building construction, it's important to determine the budget. You can always begin by determining the purpose of the metal building and what type of functionality you'll need. From there, you can determine what features are important and which ones would simply be an add on. Once you identify how much space you need for your building, it can help your metal building supplier figure out the price range. Premier Building Systems uses a Quick Quote method for helping you determine the price range for your metal building. Simply click on the quick quote button and fill out your space needs. This will give you a price range for your new building.
Regardless of where you live in the south, from outside of Dallas, Texas, all the way to Norfolk, Virginia, or from Miami, Florida, to Memphis, Tennessee, let Premier Building Systems help you with your new metal building. Let us be your metal building contractor. You'll be glad you did.