Affordable and Attractive
When you are looking for an affordable, attractive steel building, Premier Building Systems, Inc., is the company to trust. Steel buildings can be used for backyard shops, worship facilities, strip malls, automobile storage, hay barns, you name it. There really is no limit to the applications of their use. A steel building can usually be erected within a few days, depending on size. One of the many benefits to using metal buildings is that they are specifically designed by the manufacturer to handle the requirements for each individual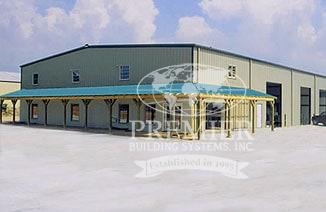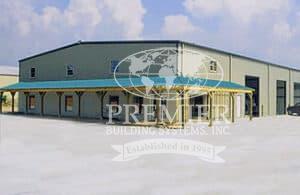 building.
Benefits of a Prefab Building
Prefab steel buildings sound too good to be true. But technology has made it that these buildings have become the most favorable structures for a number of uses. The time for steel is here and thus you should want to be a part of the future. Prefab steel buildings are the way to go, and without a doubt, you are going to see many of these in the future due to the extensive benefits they provide.The pre-engineered steel building construction costs are significantly lower than your average building construction costs. A building kit from Premier Building Systems, Inc., comes with all the necessary components to form a structure that meets all code requirements.
Trustworthy Experts
The Construction Advisor team at Premier have over thirty years of experience in the metal building business. These guys have made a name for themselves and built long-term relationships in the steel building industry by being honest, upfront, and sharing knowledge from their years of experience.
Steel Buildings are easy to erect and user friendly. When dealing with a steel building consultant, find someone who knows the product and is easy to talk to. The specialists at Premier can help you with any project with the understanding of your needs. We can answer questions, give suggestions, and price most buildings within a couple of hours. We always welcome new customers with suggestions and guidance on projects.
Our Reputation
Recently being named the fifth largest steel distributor in the United States, we are happy to brag about the fact that we are celebrating twenty years in the metal building business.