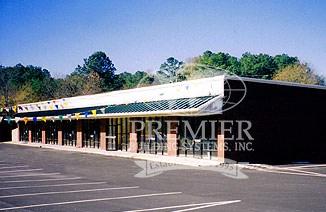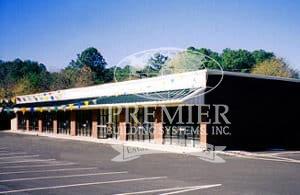 If you are in the market for the most affordable building structures on the market that are easily delivered and assembled, Premier Building Systems has the solution. Prefabricated steel buildings offer multiple advantages over traditional wood framed structures. In more recent years they are being used for industrial, agricultural, commercial, and residential purposes. These buildings are durable, safe, strong, secure, fireproof, weather resistant, and energy efficient.
Prefab steel buildings sound too good to be true, but technology has made it that these buildings have become the most favorable structures for a number of applications. The time for steel is here and thus you should want to be a part of the future. Prefab steel buildings are the way to go, and you are going to see many of these in the future due to the extensive benefits they provide.
Steel buildings are also environmentally friendly, as they do not make use of any wood. Durable steel buildings can be constructed at an overall cost competitive to traditional wood framed structures.
The future of construction is upon us and you can be the proud owner of a building that is efficient in various ways as well as environmentally friendly.
Prefab steel structures are surprisingly easy to construct. The structures arrive from the factory to your desired location, and you can assemble the whole structure with the help of some additional manpower. The assembly process of building your ownbuilding can be an exciting task, additionally it saves considerably on labor costs that can develop in a routine building construction.
Prefab steel buildings come with everything that you can ask for in a building. They offer an array advantages that are hard to resist. If you are in need of a building, whether it is a garage or a barn or a warehouse it will be in your best interest to seriously look to Premier Buildings for your prefab steel solutions. You will absolutely not regret it!